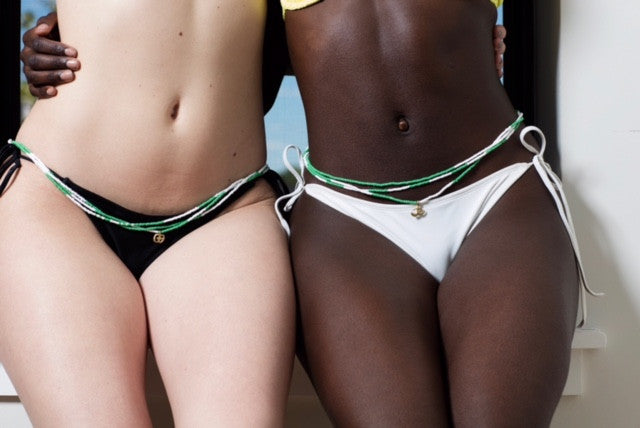 Ikechi
Regular price $0.00 $27.00 Sale
IKECHI" is a traditional Nigerian name meaning God's creation.The green and white beading on IKECHI are inspired by the Nigerian Flag. The NVTIVE woman is protected in her IKECHI beads.

All  NVTIVE waistbeads are hand crafted in Accra,Ghana. Waist beads are traditionally worn in the Western Region of Africa, said to bring shape to a woman.
Beads are made with twist on & off tips for an easy wear.